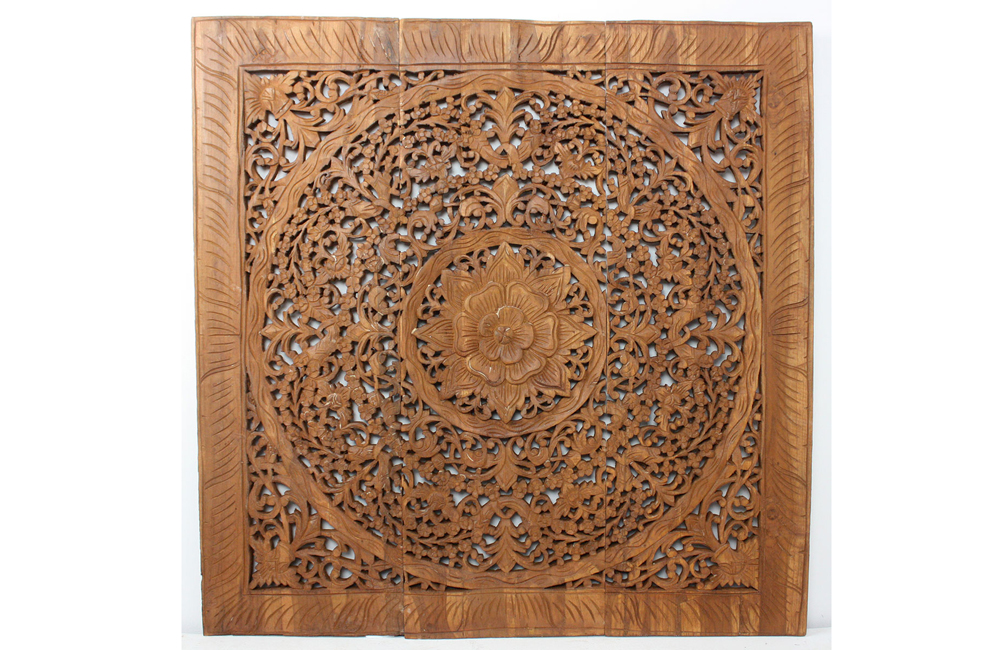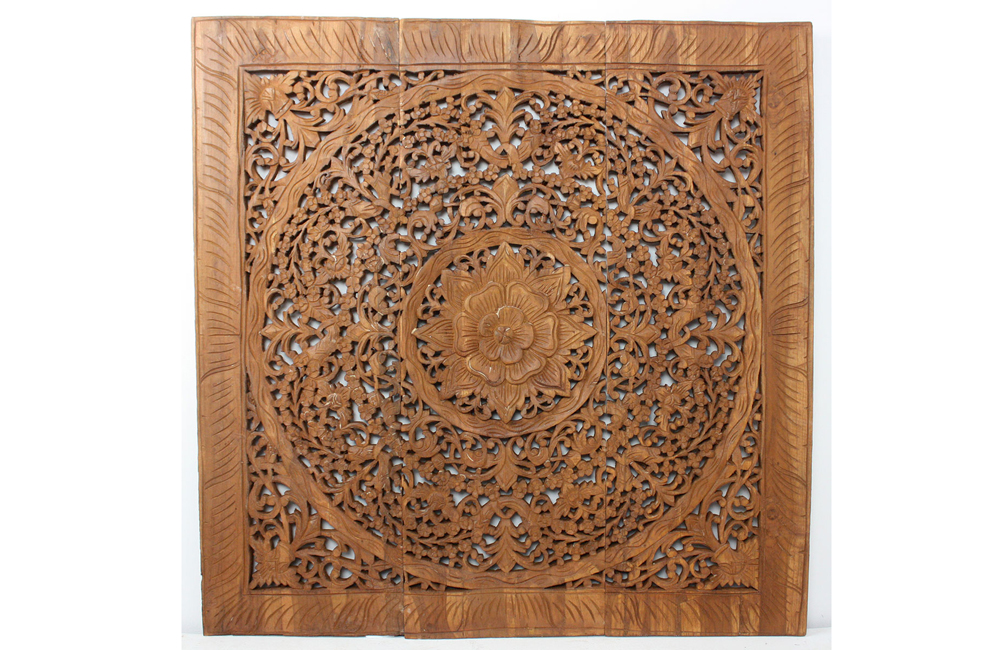 Teak Lotus Inlay Panel 36"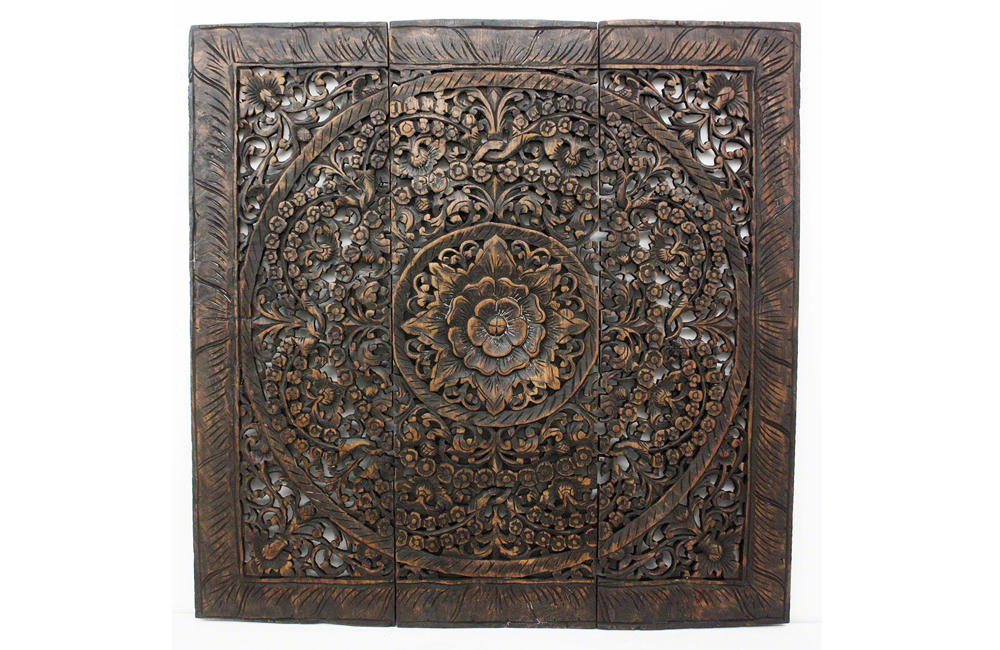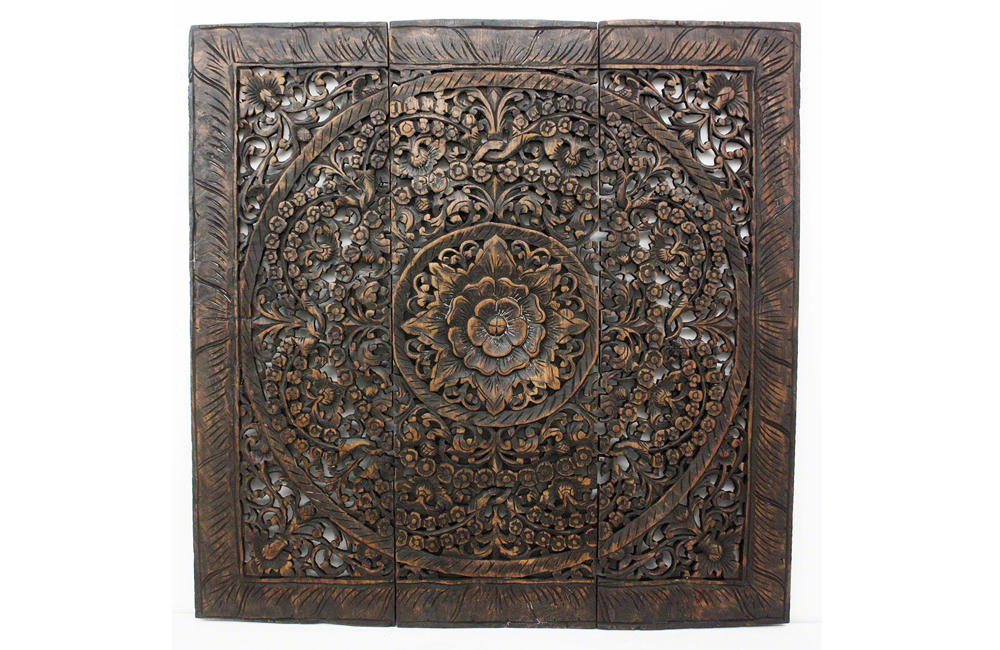 Teak Lotus Inlay Panel 36"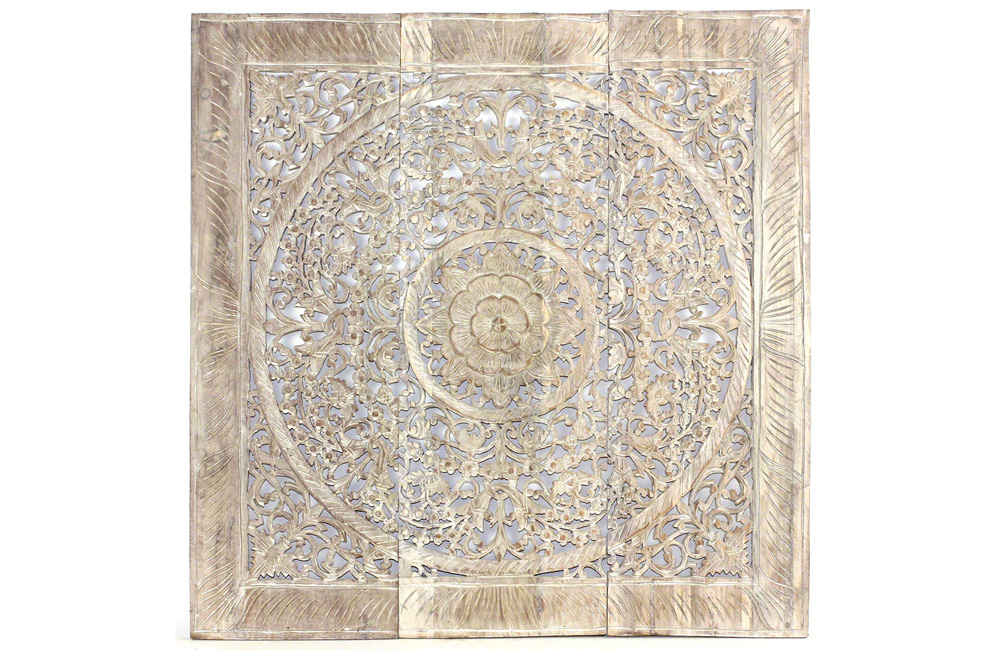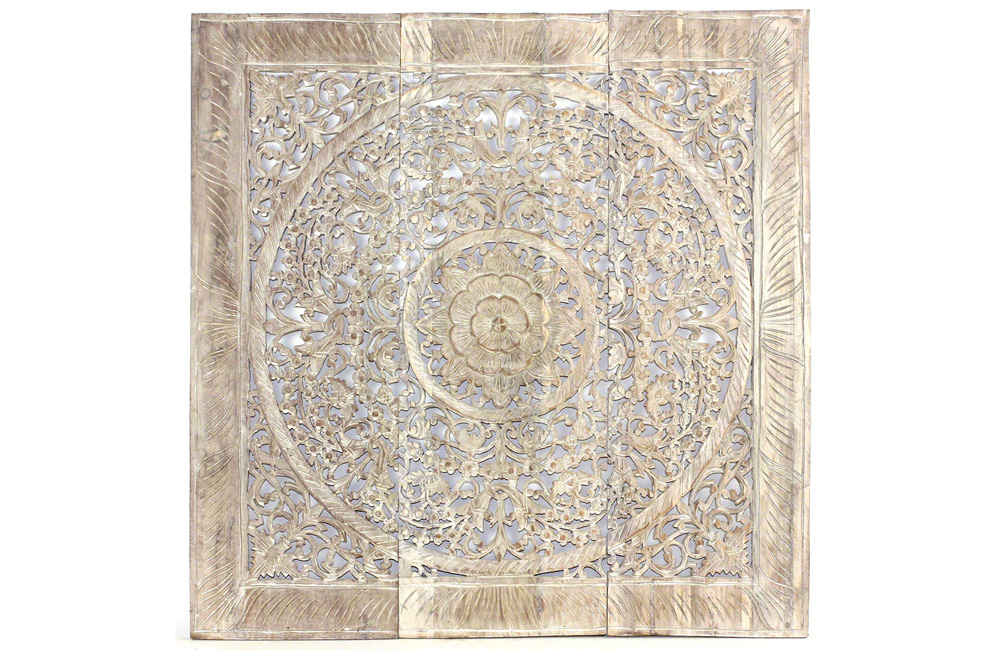 Teak Lotus Inlay Panel 36"
---
Using reclaimed recycled rough-hewn teak planks from old dwellings and community buildings, craftspeople in Thailand devote hours to hand carve this intricate lotus flower motif on our Lotus Panel Inlay 36 x 36 inch with eco friendly water-based black stain and natural wax finish. A stain darkens the panels, light sanding creates brown highlights, and a natural wax is applied to seal the wood.  Each panel is cut into 12 inch sections that fit together for ease of shipping and mounting. These carvings help pay for new community buildings for each village. Made from reclaimed teak panels that were cut over 50 years ago, the wood is not machined down flat or squared up. The carvers rough cut slats that are about the same size and then lay them side by side; they are not perfect squares. The pattern is transferred by hand; they drill holes, and thread finger saws through the openings of the pattern. The saw marks and misplaced holes are visible at times. The artisans carve by hand to create the 3D effect.
Each is sanded, stained, a natural wax finish applied, and 2 embedded flush mount Keyhole hangers for a protruding screw from your wall are attached to the back of each panel.  It is an imperfect piece of art; each panel is unique. The pattern will not line up perfectly, nor will it be perfectly square on the outside edge. Products are dried in solar or propane kilns; no chemicals are used in the process.  Each piece is packaged with cartons from recycled cardboard with no plastic or other fillers. The color and grain of your piece will be unique, and may include small checks or cracks that occur when the wood is dried. Sizes are approximate. Products could have visible marks from tools used, patches from small repairs, knot holes, natural inclusions or holes. There may be various separations or cracks on your piece when it arrives. There also may be some slight variation in size, color, texture, and finish color.
Dimensions
36″ x 36″ x 1″