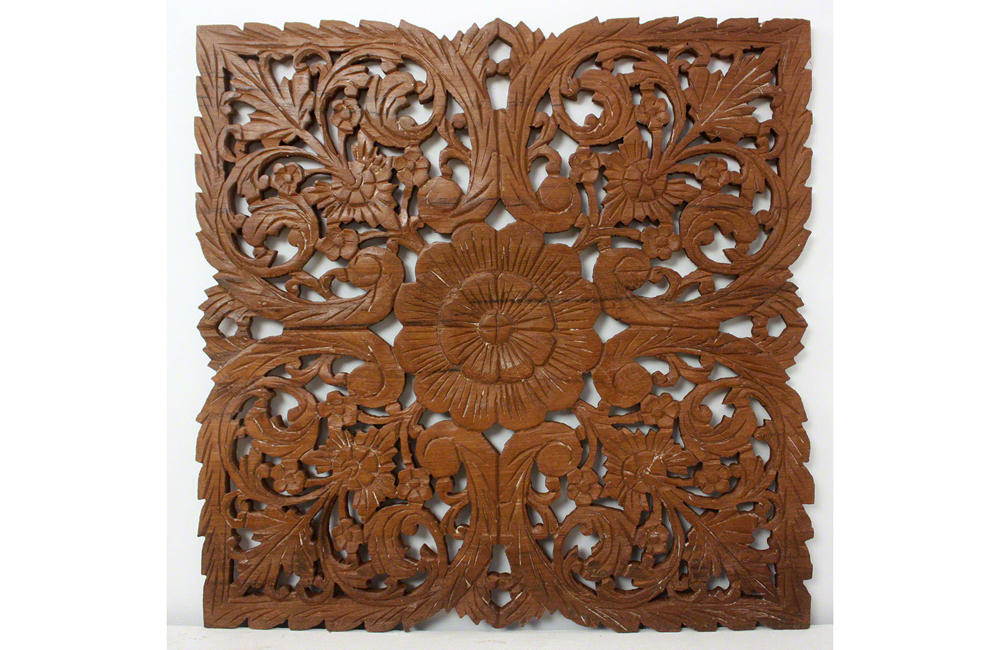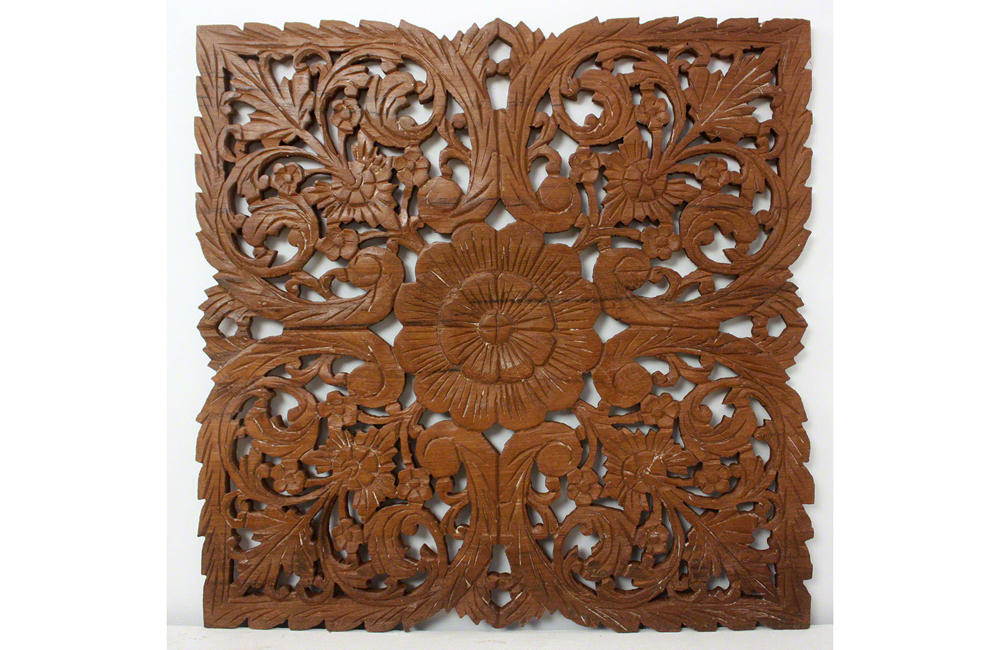 Teak Lotus Panel 24"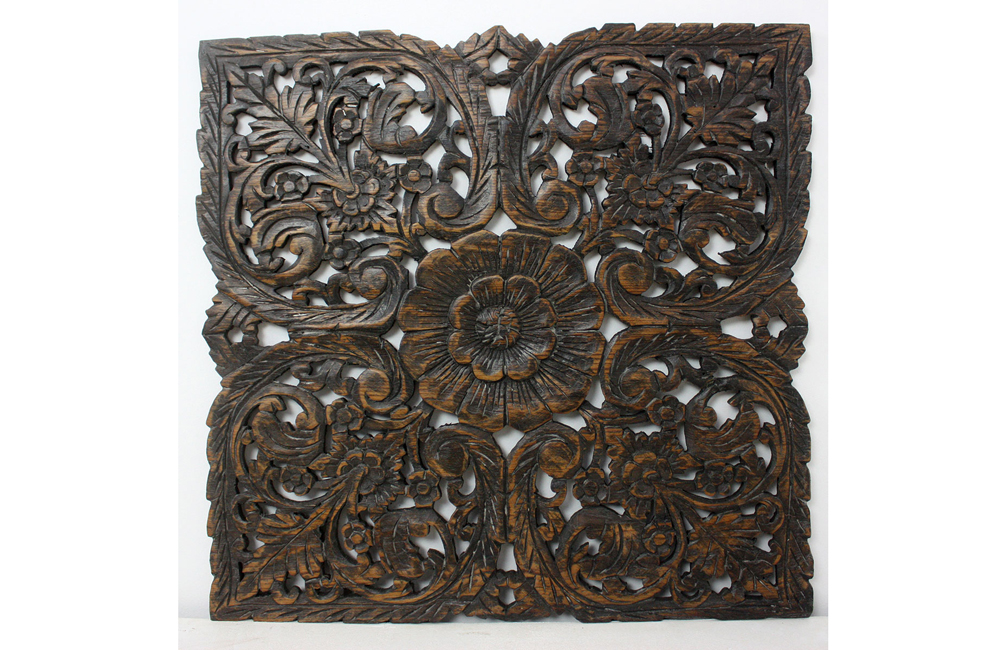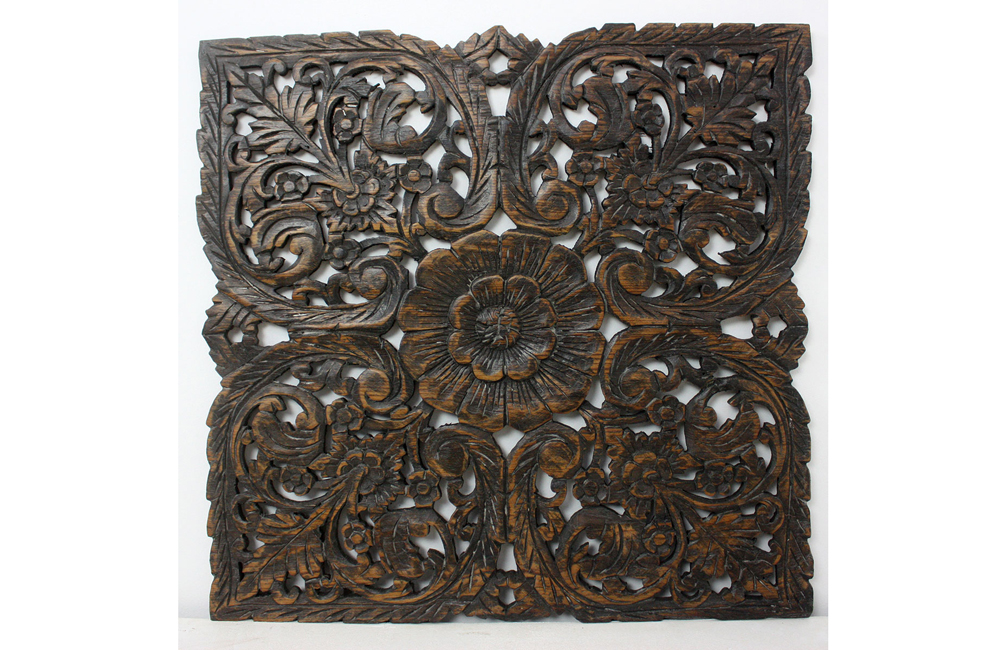 Teak Lotus Panel 24"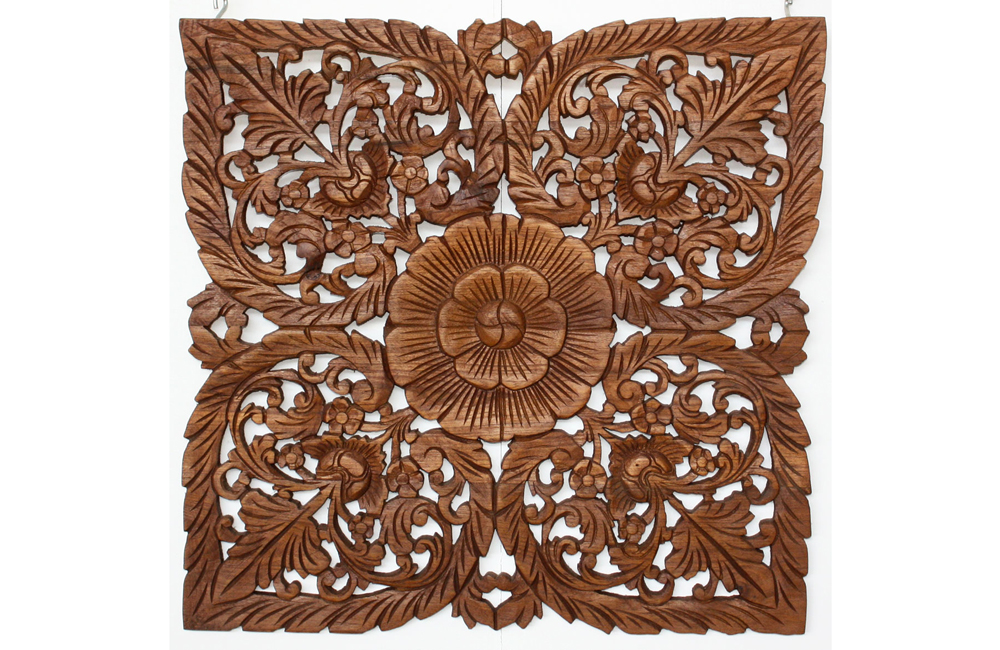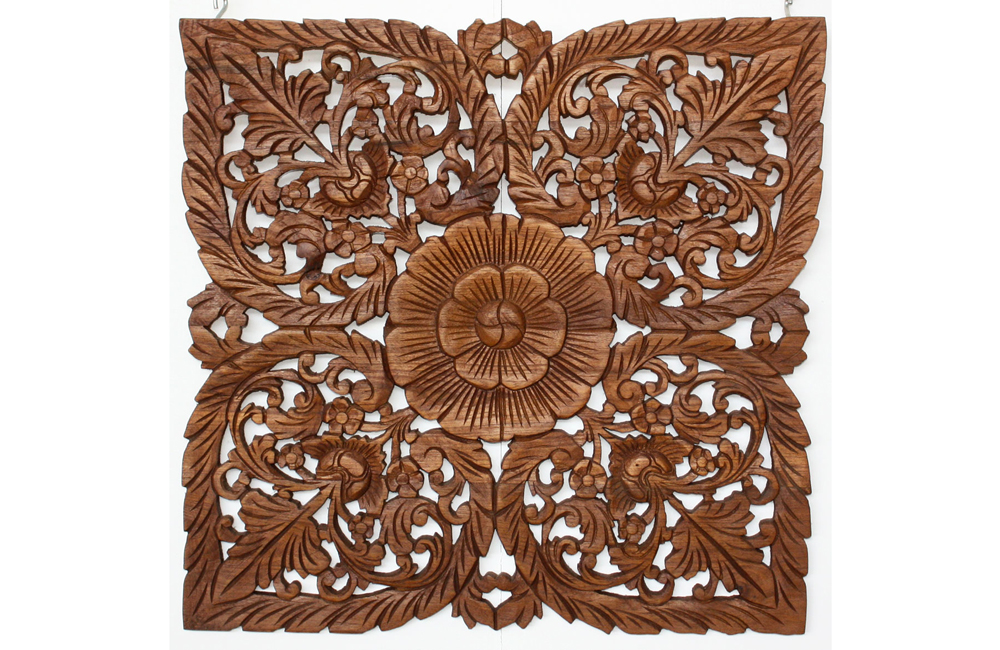 Teak Lotus Panel 24"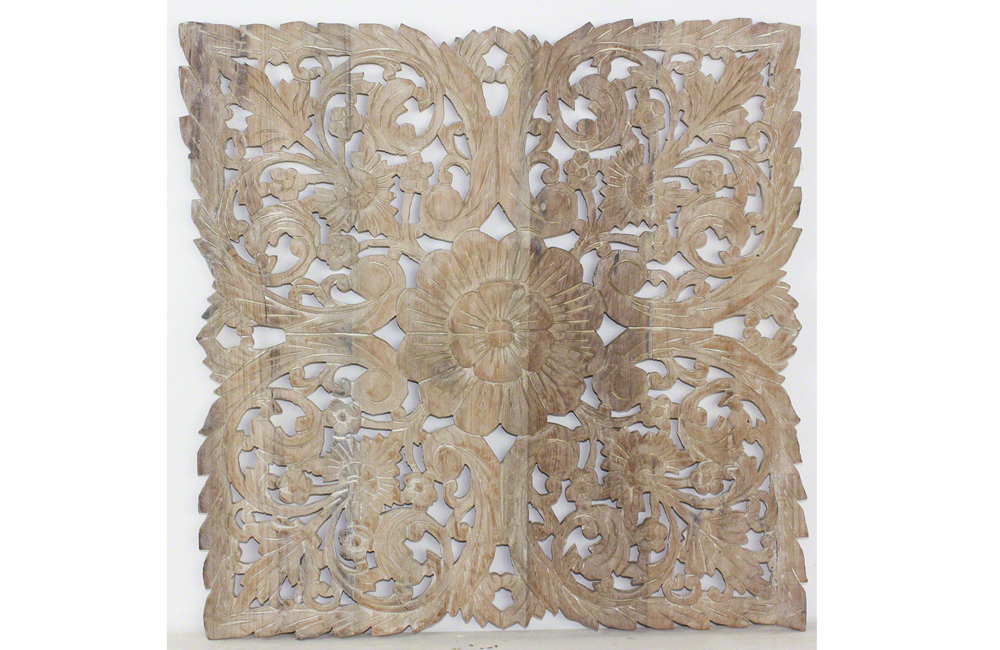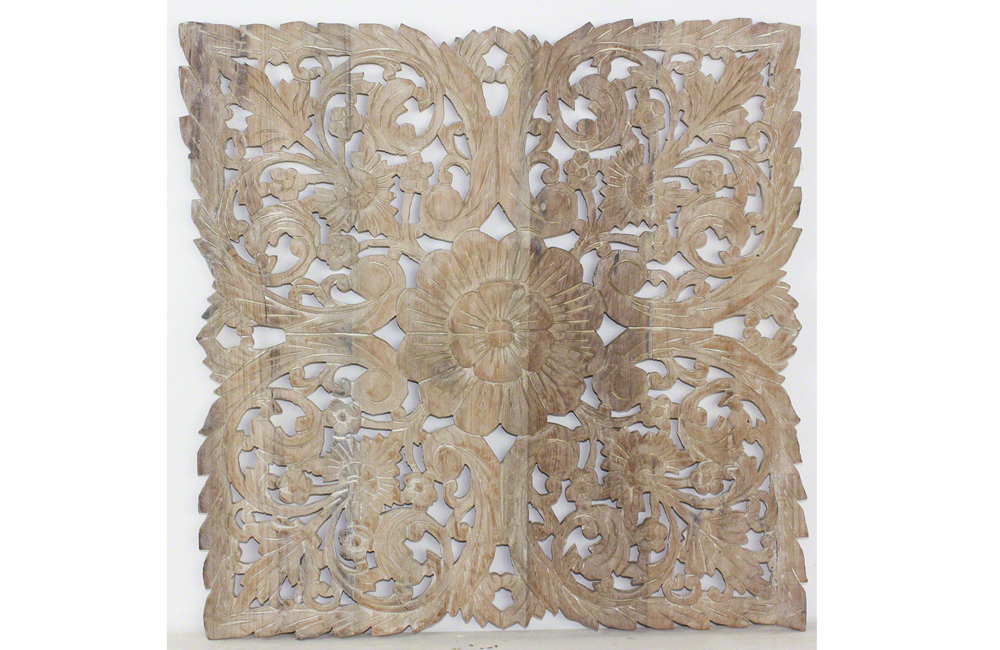 Teak Lotus Panel 24"
---
Our Lotus Panel Reclaimed Recycled Teak Wood Inlay Square 60 centimeter (Approximately 24 inch) Square in Eco Friendly Natural Water-based Stain and Natural Wax Finish is a detailed carving of our Lotus theme. Several recycled rough-hewn reclaimed teak planks from old dwellings and community buildings are joined together and then carved as a single unit.
To make hanging easier, the panel has two embedded flush mount Keyhole hangers. Each is carved out of old teak wood selected to match as close as possible in thickness and colorations. We use a natural eco friendly water based non toxic stain to darken the panels, and then lightly sand the carved surfaces to create light highlights; the natural reclaimed teak shows through. This elegant and unique piece is then rubbed in natural wax to seal the wood.
Dimensions
24″ x 24″ x 1″