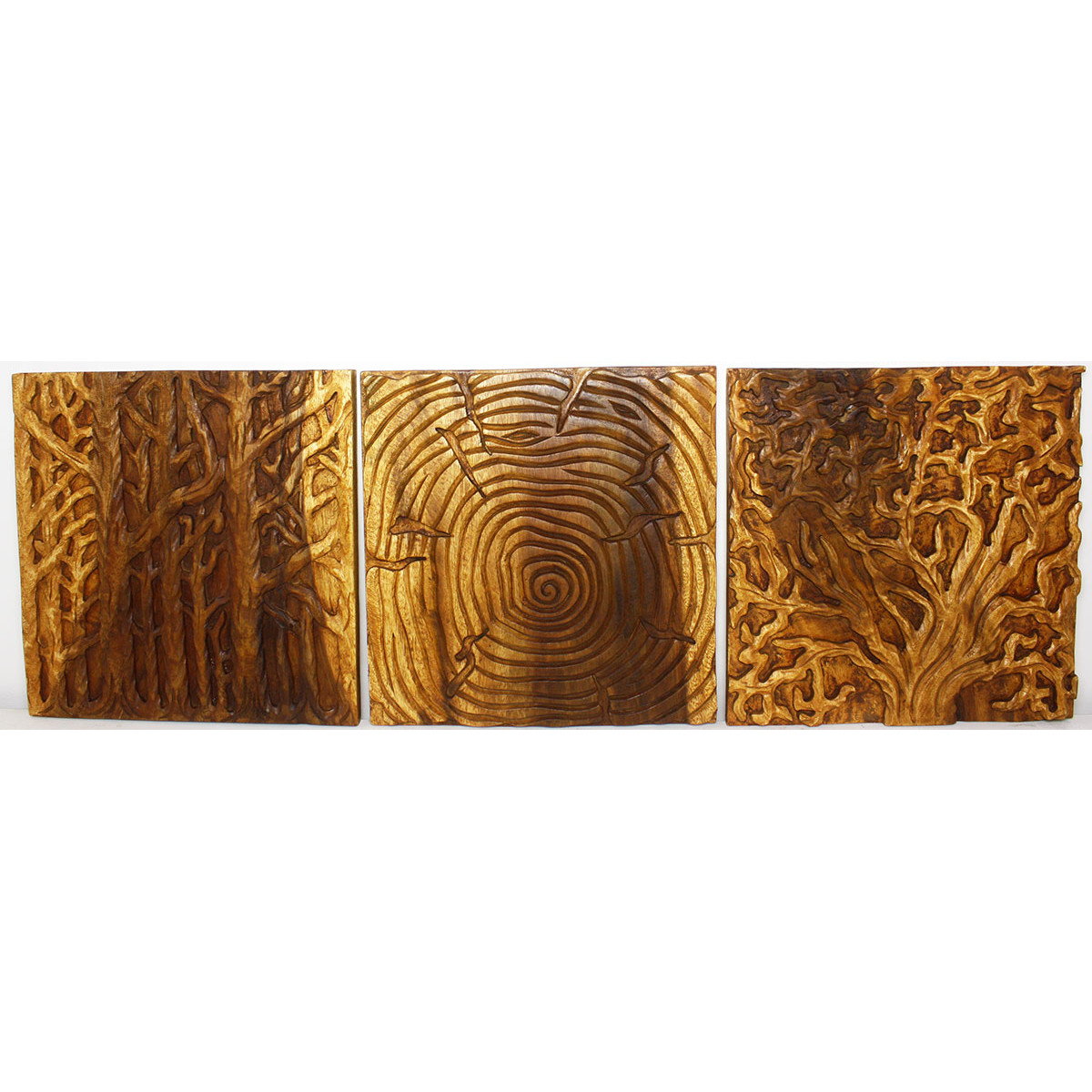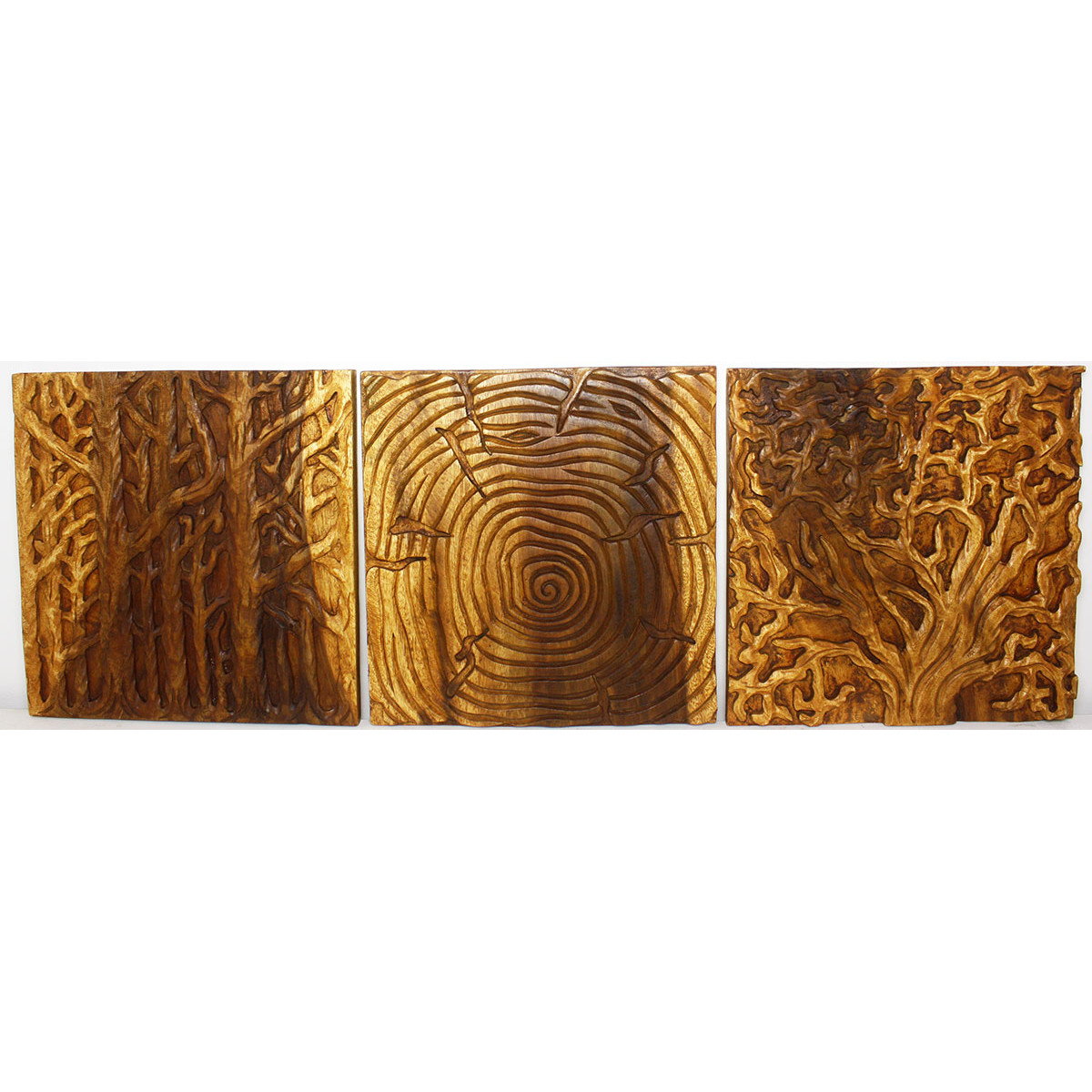 Tree of Life 3 Panel Set
---
This sustainable monkey pod wood with Eco-friendly natural, food-safe Livos oak oil finish wall panels tree of life solid tri-panel set shows the body of the tree, tree trunks, the branches, and life cycle slice with rings to count. Hand carved and then chiseled for a 3D look, each panel in this set of 3 panels has two embedded flush mount keyhole hangers on the back. Finished with Livos oak oil, a highly water resistant and food safe finish, the light and dark portions of wood turn to darker shades of brown over time and the alkaline in the oils creates a honey orange color.
The concept of a many-branched tree has been used in science, religion, philosophy, and mythology. The Banyan and Peepal trees are both are considered the trees of life. The Banyan symbolizes fertility; it is also referred to as the tree of immortality. Each panel in this set of 3 is hand carved – no two are alike.
They make minimal use of electric hand sanders in the finishing process. All products are dried in solar or propane kilns. No chemicals are used in the process, ever. They use only certified green Livos oils – Eco-friendly, all natural, water resistant, and food-safe – from Germany. After each monkey pod wood (Acacia, Koa, rain tree grown for wood carving) piece is kiln dried, carved, sanded, and finished, they are packaged with cartons from recycled cardboard with no plastic or other fillers. No chemicals are used in the process.
Made from the branches of the quick-growing Acacia tree in Thailand – where each branch is cut and carved to order (allowing the tree to continue growing), the color and grain of your piece of nature will be unique, and may include small checks or cracks that occur when the wood is dried. Sizes are approximate. Products could have visible marks from tools used, patches from small repairs, knot holes, natural inclusions or holes. There may be some slight variation in size, color, and finish.
Dimensions (each panel)
18″ x 18″ x 1″